Uncategorized
4 Branding Strategies Your Company Should Apply In 2020
On by Ramsey
Define your brand identity
—
Branding is more than just a logo you slap on your website. Your branding is who you are as a company; it's your values and your mission, it's the way you treat your customers, it's the look and feel of your visual assets. So, before you can move forward with the more tactical steps in your branding strategy (like designing your logo), you need to take the time to get really clear on who you are as a company—or, in other words, your brand identity.
Figure out who you are
The more clarity you get on who you are and what you're about, the more you can infuse that identity into your branding—and the more your brand will stand out and grab customers' attention as a result.
Figure out who your target customers are
It might sound obvious, but there are tons of small businesses who put so much focus on figuring out who they are and what kinds of products or services they want to deliver that they completely neglect figuring out who they're trying to sell those products or services to—and their branding suffers as a result.
Take some time to define your ideal customer. Who are they? How old are they? What kind of income and education do they have? Are they predominantly one gender? What are they looking for in the companies they do business with? What matters to them? When would they use your product or service—and why would they need it?
When you know who your target market is, you can use it to guide your branding strategy—and the end result will be a brand that truly connects with the customers you want to work with most.
Establish your POD (or brand "special sauce")…
No matter what your business does, chances are, there are already other companies doing the same thing. So, if you want your business to stand out, you need to figure out what makes it stand out.
The thing that makes your business different from your competitors is called your point of difference (or POD). Your POD is what makes you special; it's what makes a customer choose your company to do business with over your competitors—and it should be infused into every part of your branding strategy.
Your POD doesn't have to be something earth-shattering. Think of it this way: if your company is a Big Mac, your POD is your "special sauce;" it's what makes your company uniquely you. Do you only use ethically sourced ingredients in your products? Do you have the best customer service in the biz? Has your family business been serving the community for multiple generations? Whatever it is, figure out what makes your business stand out—and build that POD directly into your brand identity.
But also get clear on what's working in your industry
You want your branding to stand out and be different. But if you want to have the most effective branding strategy, you also need to keep your finger on the pulse of what's working (and what's not working) in your industry).
Take stock of your competitors and what they're doing. Do you notice any trends? For example, let's say you're launching a new financial consulting company—and when you check out your competitors, you notice they all have neutral color palettes in their logo design or they all focus their marketing efforts on Facebook instead of Instagram. While you (obviously) don't want to steal or rip off your competitors' branding, taking stock of industry trends can give you a sense of what's connecting with your ideal market (and, just as importantly, what's not)—and you can build out your brand identity accordingly.
Spring Health Notches A $190 Million Series C At A 5000 Billion Valuation, Making CEO April Koh The Youngest Woman To Run A Unicorn
The numbers back up the importance of company culture quite clearly. In fact, a study by Deloitte found that 94% of executives and 88% of employees believe a distinct company culture is important to the success of a business. Another study found that companies with strong work cultures saw a significant increase in revenue growth when compared to companies without performance-enhancing cultures. As you approach branding, keep in mind how much of an impact it has on different aspects of a business and your bottom line.
The race to the bottom when it comes to pricing might not be something your company needs to participate in at all – especially if you target millennial buyers. Whether it's in the form of a superior customer experience or higher quality materials, younger customers are willing to pay more. In fact, according to PwC, 42% of consumers said they would pay more for a friendly, welcoming customer experience and 52% would pay more for a quick, efficient customer experience. On top of that, Nielsen found that nearly 3 out of 4 millennials are willing to spend more for sustainable products.
"The main goal is to create a consistent customer experience across all touchpoints to exceed your standards and your customer's expectations. By keeping an eye on the entire customer journey, you're making sure that the promise of a positive experience is kept and that you're offering a superior service. Creating an experience really impresses purchasers and ensures that they will keep doing business with you in the future. A superior experience becomes a valued and unique asset for any type of business," says Shahin Safai, CEO of Royal Personal Training, a fitness startup focusing on personalized coaching and an elite workout experience.
The fitness company has seen success – despite being in a highly crowded space peppered with low cost alternatives like Planet Fitness and LA Fitness – by offering patrons a premiere customer experience, partnering with luxury hotels and top-tier Instagram influencers like Sommer Ray.
Consumers today are pummeled with advertisements at nearly every touchpoint humanly possible: while scrolling through Instagram, on the subway during their morning commutes, while listening to their favorite podcasts, while driving along the freeway, when watching TV, and more – the list goes on and on. During each of these interactions, consumers are told over and over again how important or life-changing every one of these brands are. As a result of this excessive exposure, consumers are becoming desensitized to the idea of trusting anything a faceless logo on a billboard is telling them.
This overexposure to traditional advertising might be a direct link to the rise in popularity of an alternative form of marketing for companies: the personal branding of CEOs as thought leaders in their respective spaces – given how it's much easier to trust a human being than a logo. This approach has become much easier with the proliferation of social media and other digital platforms, where ideas can spread like wildfire. With public figures like Gary Vaynerchuk and Grant Cardone helping forge the path as influencer CEOs, one click over to LinkedIn or Instagram will highlight how popular this approach has become for entrepreneurs as a method for generating brand awareness.
By publishing shareable, valuable content, whether that's in the form of blog posts, Instagram Stories, YouTube videos, LinkedIn posts or something else entirely, you just might create unmatched reach and awareness for your business while also positioning yourself as a though leader in your industry.
Omnicom found that 70% of millennials are willing to spend more for brands that support charitable causes relative to those that don't. If the success of companies like TOMS, Warby Parker, Bombas and more have taught us anything, it's that modern-day customers care and support mission-driven brands. Oftentimes, it isn't enough for a business to solely provide top-grade products or services – you also may need to care about causes larger than your offerings and put your money where your mouth is to support those initiatives.
Take American Eagle for example – the company is donating 100% of profits from a collection they designed with a team of teen advisers. Each piece of the collection is designed with an embedded QR code which allows anyone with a smartphone to scan the code and donate to the nonprofit Delivering Good, helping the homeless and underprivileged young people. Not only are they supporting a good cause with the initial sale, but continue to do so with future donations made through the QR code technology.
The good news is that "giving back" can take a variety of forms, such as donating a portion of your products to charity, allocating a percentage of your profits to related nonprofits, giving out helpful content for free, or allowing your employees to volunteer a certain number of hours.
4 Simple Branding Strategies for Startups
Building a brand is hard enough when you have an abundance of resources (people, time, and money). So, startups and small businesses need to put in that extra effort to overcome these shortcomings.
1. Get your basic brand elements in place.
Branding is more than just your name, logo, colour, etc. However, these form an integral part of your branding strategy. They are what will help bring your brand alive and communicate its personality and purpose.
Name – Choose a name that will resonate with your target audience, one that is easy to remember, spell and pronounce. Consider cultural implications of the name you have chosen.
Visual Elements (logo, imagery, colours etc.) – It is best to use the services of a professional designer to help you select the right colour palette and visuals to represent your brand.
Purpose/Story – Your purpose is your reason for existence. It is the why behind everything you do, so make you have articulated it well. You might also have an interesting story to tell about how you decided to follow this purpose.
Value Proposition/Promise – These are the functional, rational, and emotional benefits customers can receive when they associate with you. You need to clear right from the start so that you are able to attract the right type of customer.
Positioning – This will help your brand get associated with a particular space in the market and in the minds of your consumer. You will need to research the market and your competitors to be able to do this well.
2. Focus on Emotions.
Most often in your enthusiasm to communicate quickly, you might forget that you are ultimately speaking with human beings. And, all human beings are governed by emotions. When you speak to the heart (emotion), you are able to tap into parts of the brain that help in recall and memory.
Tell a Story – Remember Aesop's fables, 1001 Arabian Nights, Panchatantra? These short stories helped us connect to the characters and remember valuable life lessons. Use your motivations, challenges, and life experiences to evoke emotions in your audience. These aspects are what make you and your brand interesting.
Be Yourself – People connect with other people who are real and authentic. There are things that will make you and your brand unique, no one is perfect, let your quirks show. Be real.
3. Build an online presence.
There are more than 4.6 billion people with access to the internet and over 3.6 billion social media accounts today. It is hence safe to say that if your brand is not visible online, it may as well not exist. Creating a website or social media account does not cost anything.
Consumers are increasingly turning to official social media accounts to research new brands, learn more about them, get the opinions of others, and interact with the brands themselves.
Know your audience – This is probably the most important tip. Create buyer personas to help you create real-life examples of who they are. Understand their preferences, needs, and places you are likely to find them.
Engage and Respond – Find relatable ways to engage with your audience on the platforms you choose to be on. Also, make sure that you are being responsive when someone gets in touch or interacts with you.
4. Be Consistent and Cohesive.
Imagine meeting a person who constantly changes their look, sounds different all the time, and is inconsistent with their reactions. We either don't think too highly of them or don't seem to recognize them when we see them. Being consistent helps in recall and reinforces the brand's personality.
It is important that your brand maintains consistency of tonality, visual elements, and style across platforms. Consistency may become more and more difficult as your team grows and the 'brand touchpoints' increase over time.
Create a repository – Consider creating a space keep all your brand assets so that it is easily accessible to your team. Make sure this repository is regularly updated.
Consider regular audits – A internal brand audit once in a year helps you keep track of how consistently your brand comes across, how well it aligns with the way you do business, and how it's perceived by your customers.
Go on, Build Your Brand Strategy.
It is never too early or too late for a startup to consider building a branding strategy. When you are able to differentiate yourself and create a unique personality for your brand, it puts you in a very different league.
Consider creating a branding strategy as an investment that is going to give you returns several times over. You might even consider using the services of a professional brand development company to help you build your strategy.
Developing Visual Identity and Packaging Your Brand
Your visual identity is another crucial aspect of your overall branding strategy. Your voice should be on point, your tone and messaging are key, but overall, people are looking first. They identify your brand when they see elements they know to be part of who you are. Some of the visual pieces to your brand strategy puzzle include:
Company logo
This is really in many ways the centerpiece of your brand. Make sure it reflects your personality while still conveying that brand essence. The logo is almost always, without fail, the first thing a consumer will associate with your brand. Make sure it is one you can be proud of.
Brand Colors
Generally speaking, there will be a consistent color palette associated with any good branding strategy. Again, this goes toward helping make your product/company that much more recognizable to the consumer.
Graphics and Images
Certain design elements will play a large role when it comes to how you brand. You may opt to incorporate images and photos as part of your brand scheme. This helps create a more compelling visual identity.
Typography
The style of lettering is also something to keep in mind. This is where a Brand Toolkit comes in handy, as it helps you more easily align all relevant elements as you set about crafting that brand.
Establish your brand presence
It's time to put that brand essence to good use. From the company logo to the color scheme, and brand messaging, what is the best way to go about ensuring you get the maximum value from your various brand components and marketing collateral?
Your Website and Social Media
Here is perhaps where you're going to get the biggest bang for your brand buck. All social media efforts should somehow tie back into that brand. Be it a YouTube channel with your logo prominent or a Facebook post that incorporates key brand messaging, make sure that you are always thinking back to the brand. And of course, website design should definitely align with all brand components. When a user hits your site, start to finish that consumer journey should highlight your brand heart.
Signage
Any and all types of signs and banners that you might use—be it printed or digital—should also bear the characteristics of your brand strategy. When it comes to signage, logos will especially be one of the more significant elements to pay attention to. Think of McDonald's for example—there is certainly no mistaking that brand when glancing up at those golden arches.
Business Cards
An affordable and easy way to expand that brand reach even more. Business cards of course are handed out. And while a bit old school, time and time again they prove an effective way to circulate a smaller representation of that brand.
Packaging
There's nothing that says your product and its package cannot be a great brand ambassador of sorts. Packaging should absolutely include the colors, logo, and typography associated with your brand essence. Product packaging is often prominently displayed—a great marketing tool to this end.
Company Apparel
Nothing is safe from your brand design—even your clothes! Having a little branding fun with ball caps, t-shirts, sweatshirts even accessories like sunglasses is a highly useful way to put those brand components to work. You get a little more exposure, increase brand awareness, and your team gets some free stuff—win-win.
Vehicles
Company cars get around. And this is exactly why wrapping your company vehicles in the colors of your brand and utilizing the logo to this end can be a great brand strategy. You could also invest in highly affordable magnetic signage for company cars and convey your message that way.
Offer greater clarity . And this goes not only for what your company/business is all about but also in terms of how your brand relates to people's lives. In other words, how does your brand benefit them?
Support your marketing and social media campaigns. Without a definitive brand in place, your marketing and advertising as well as social media efforts are basically directionless. The brand is what brings everything together and helps solidify your identity within that target market.
Helps build a customer base. Brands attract customers, good brands that is. And once you get that customer it is all about ensuring a satisfactory consumer journey, start to finish. Again, brand messaging and brand voce will come into play here.
Reveals your company's DNA. Using your brand toolkit, you want to show every facet of who you are, on all relevant channels, materials, and signs. This is the company stripped down to the important components. Social media, Facebook, website, printed materials, trade show requirements , business cards , your logo, when taken all together these are what you represent.
Brand Consistency
So you have what you think is the ideal branding strategy. You've defined your brand and worked hard on constructing a brand identity that you and your team are happy with. From here on, ensure you stay on-brand, and maintain consistency across all platforms. Then, you will have a truly powerful brand.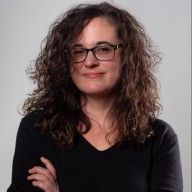 Anne is a former English professor turned content writer. Holding a PhD in Literature, she spent almost a decade in academia putting that degree to use, until finally realizing it wasn't exactly the best fit. A full-time writer now for the past seven years, she's learned a great deal about the numerous subjects she's gotten to tackle, everything from real estate investing to the scarier side of online dating—sometimes more than she actually wants to learn. A mom of five (two teenagers and three dogs) she has her hands full on any given day…and would have it no other way.
Sources:
https://99designs.com/blog/business/cheap-branding-strategies-small-business/
https://www.forbes.com/sites/jiawertz/2019/12/13/4-branding-strategies-2020/
https://www.ratocommunications.com/post/4-branding-strategies-for-startups-small-businesses
https://designwizard.com/blog/branding/building-a-brand-strategy/
You may also like
Calendar
April 2023
M
T
W
T
F
S
S
« Jan
1
2
3
4
5
6
7
8
9
10
11
12
13
14
15
16
17
18
19
20
21
22
23
24
25
26
27
28
29
30